1080P HD Spy Pen Camera is a wonderful pen camera device that can help you capture pictures and record videos with the high definition camera installed in it. Along wit that, there is an inbuilt mic in this device to record audios. The device can also be used for surveillance purposes at home or at office.
Are you an active news blogger, citizen journalist, investigator or just an amateur funny video movie-maker? Want to keep an audio/video record of those important private meetings for later review?
Here is the answer. This Real 1080P Digital Concealed Spy Pen Camera will allow you to record interviews, business meetings, school lectures and on scene discussions without intimidating anyone.
This is a lovely designed High Definition 1080p Spy Camera Concealed Pen with high resolution video,excellent photo,high quality stand alone voice recording, webcam and USB flash drive function. The Pinhole lens can be concealed and covered up by a sliding door, yes it works as a real writing pen as well.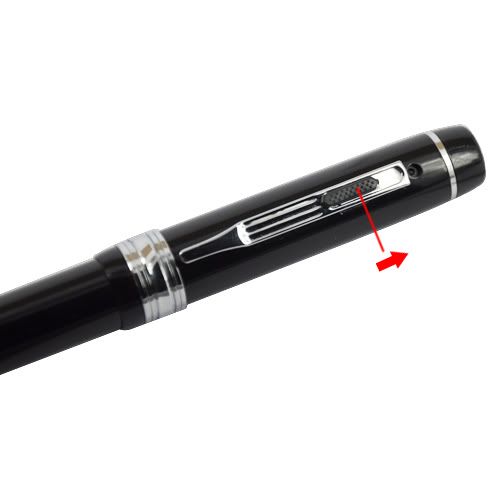 Warranty Terms : To avail life time warranty, please send the product to our office through speed post and after service your replaced/serviced product will be sent to your home.
Package Includes:
1 x 1080P HD Spy Pen
1x  USB Cable
1 x User Manual